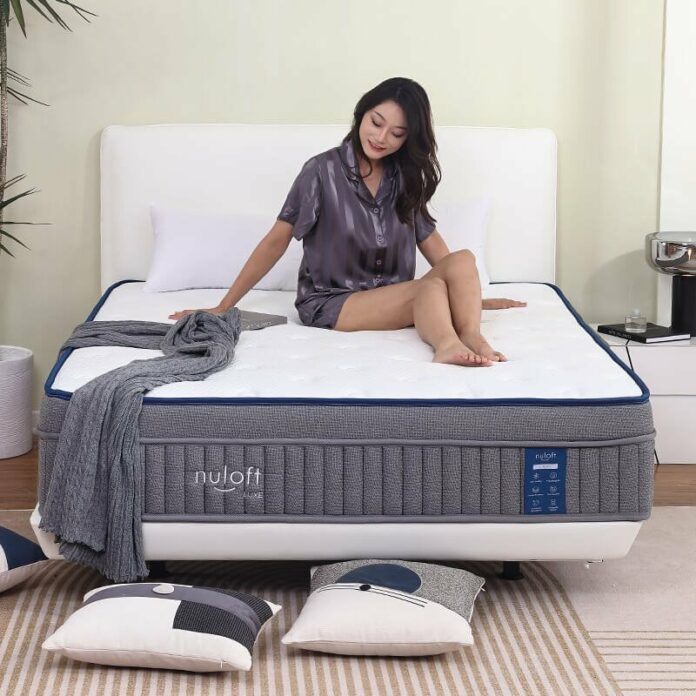 Do you ever wake up in the middle of the night sweating because of the humid weather? Do you long for cooler nights when you sleep? If yes, we have just the solution for you. A cooling mattress! As the name suggests, cooling mattresses are meant to help you enjoy a cool night of sleep.
But what makes cooling mattresses cool? Your answer to that is cooling fabric tops, Airflow Natural Latex, and Cooling Gel Memory Foam. These materials play a part in making the mattress highly breathable and taking heat away from your body while you sleep. Of course, the ideal cooling mattress would be a combination of these to keep your body temperature low and allow you to sleep cool.
Fortunately for you, our Nuloft Luxe Mattress ticks these checkboxes! With our ultra-cooling SnoWeave Fabric, Airflow Natural Latex and Cooling Gel Memory Foam quilted top, you don't have to worry about sleeping hot anymore.
Let's find out more about the benefits of cooling mattresses now.
Reduces night sweats
Having a hard time falling asleep because of how sweaty you feel in bed? Well, you will be happy to know that a cooling mattress helps solve that problem. With its cool-to-touch property and ability to absorb moisture, you are guaranteed to snooze in no time sweat-free throughout the night.
Undisturbed night of rest
Say goodbye to tossing and turning around in bed trying to find that cool and comfortable spot to fall back asleep! With a cooling mattress, you get to experience coolness and maximum comfort the entire night. Enjoy a refreshing sleep and worry no more about having to wake up to constantly adjust your sleeping position.
Great sleep quality
Cooling mattresses provide you with maximum comfort by preventing your body from overheating when you sleep. Just imagine waking up feeling energised after a cool and comfortable night of sleep. Wow! How great would that be?
Saves money
With a cooling mattress to help you sleep cool, you can even consider reducing the amount of time your air conditioner is switched on at night. This would greatly reduce your air conditioning bills and help to save your money in the long run.
Conclusion
And there you have it – the several benefits of a cooling mattress. Don't deprive yourself of the perfect night of sleep any longer and get a cooling mattress to enjoy these benefits!
Shop our cooling mattress and other mattresses on BEDANDBASICS today!
Also read: 10 Myths About Mattresses That Big Brands Won't Tell You