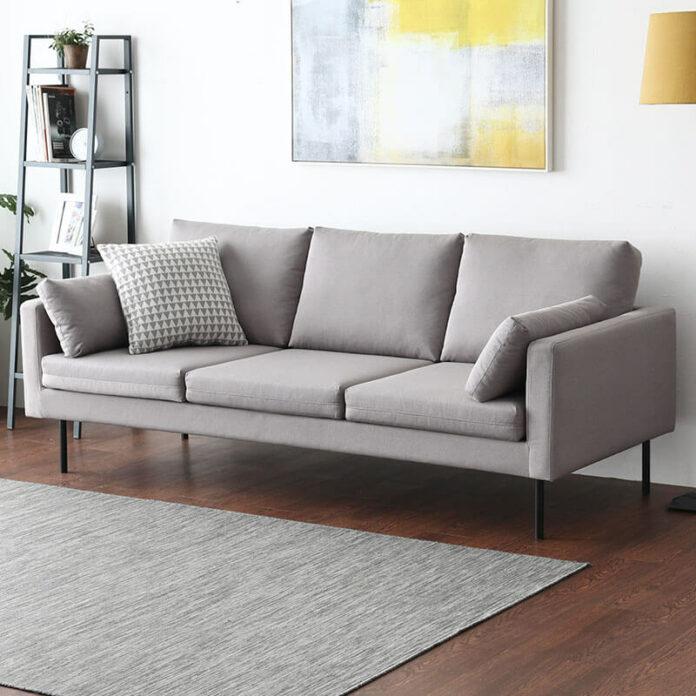 Having a hard time choosing furniture to build your dream home? Don't worry, you are in good hands! In this blog, we have compiled a number of tips along with several furniture choices to help with picking the right ones for you.
Choose colours wisely
Should you go with light or dark-coloured fabric? Well, both types of fabric have their own advantages. Appearance wise, light colours definitely help in adding to the warmth and coziness of your home. Maintenance wise, dark coloured fabrics are easier to upkeep. That's because any stains or marks on your furniture can easily blend in well with the dark fabric colours and appear less obvious. If you have a hectic lifestyle with little time to maintain your furniture, dark-coloured fabric is the way to go. However, it also comes down to the style you are going for and how careful you are with your furnishings.
Say yes to storage spaces
We understand how frustrating it can be with cluttered items lying all around your home with no place to store. Fret no more! Furniture with storage spaces will do just the trick! With all these items kept and stored well, you will never have to worry about your place looking untidy again.
Tip: Storage furniture is perfect for compact homes and homes cluttered with many items.
Consider stain-resistant upholstery
Spending hours cleaning up spills from food and drinks on your furniture with all your might but to no avail? If you can relate to this situation, then it's time for a change! Save yourself the trouble once and for all by investing in stain-resistant furniture. One wipe is all it takes to get rid of any spills. Talk about easy maintenance!
Durability is a must
Without a doubt, the durability of your furniture remains one of the most critical consideration factors. This makes sure that they are not easily damaged and lives up to their life span. Consider sofas and mattresses with high density foam to avoid sinking and sagging, especially if you have kids at home who play and jump on your furniture.
Tip: Get furniture upholstered in highly durable materials! A perfect example would be leather.
Conclusion
Through this blog, we hope that you now have a better understanding on how you can shop for furniture ideal for your home. Keep these tips in mind and you are set on designing your dream home!
Shop our wide range of furniture on BEDANDBASICS today!
Also read: 4 Ways To Keep Your Velvet Sofa In Perfect Condition