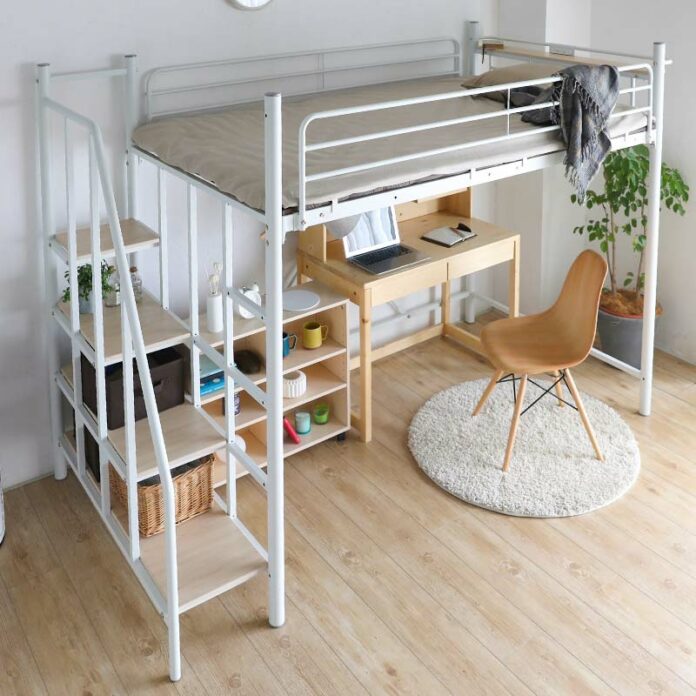 Do you find it tough decorating a small home, especially with all the furniture you need? Worry no more, we're here to solve your problems! We know how important saving space is in a small home, so our focus for today's blog is none other than furniture for small homes. Be sure to read till the end to know more about them!
Storage Sofas
Being the centerpiece of the living room, sofas tend to take up a significant amount of space. That is why it is more important than ever to optimise the space taken up by your sofa in the living room. So, what better way to do that than having a storage sofa? With generous storage compartments, just imagine the amount of space you can clear up with your belongings stored well!
Styling tip: Optimise the space that you save with home décor accessories like coffee tables, rugs and plants.
Sofa Beds
If you're not a fan of storage sofas, we have another option for you – sofa beds! From its name, I'm sure you can already tell that a sofa bed serves dual functions. You can easily transform it into a bed when you feel like lying down and return it to a sofa when you want to sit or lounge on it. Simple as that! That way, you may not even need to dedicate an additional space for a bed and a mattress.
Japanese Designer Sofas
Do you know what kind of sofas are simple and compact yet beautiful? The answer is…Japanese designer sofas! Japanese designer sofas are typically shorter in length and lower in height, which makes your living room appear more spacious. As such, they could be your go-to sofa option for a small living room.
Modular Sofas
If none of the above options appeal to you, consider a modular sofa! Consisting of modular pieces, you own the freedom and flexibility to configure it to your liking. Unlike a typical sofa with fixed seating, you can shift the individual seats around in a way that best caters to your living room. Additionally, you have the option of adding or removing the seats however you wish and repurpose the additional seats you don't need!
Nesting Coffee Tables
Nesting coffee tables typically come in a set of 2, where one coffee table is slightly bigger than the other. You may wonder, what's the point of having 2 differently sized coffee tables and how do they save space? Well, the smaller-sized table can be easily fitted under the larger one when you don't need it, essentially clearing up space in your home. They can also be used as 2 separate pieces in different parts of your home! How functional and convenient is that?
Storage Beds
Beds consume a significant amount of space in your bedroom, so why not optimise it and get one that comes with storage? With the generous storage space offered, you never have to worry about lack of space to effectively store your belongings! What else can we say? Storage beds are simply perfect for decluttering and keeping your space tidy, making your room look and feel more spacious.
Loft Beds
Loft beds are definitely something you want to keep in mind when you're trying to style a small bedroom. The large space underneath the top bunk bed is so multifunctional that you can style it however you like. Transform it into a sleeping area, a cozy lounging corner, a storage space to store your belongings, or anything in fact! Whatever it is, there's no doubt that loft beds help to maximise the space in your bedroom.
Extendable Dining Tables
Looking for a dining table that doesn't consume too much space yet sufficient to accommodate guests when you have them over? You must be looking for extendable dining tables. Conveniently extend the table for extra space when hosting guests and retract it to its original form once you're done. Simple to use and highly functional – certainly a furniture you cannot forget to have in a compact home!
Conclusion
And that's about it – 8 types of space-saving furniture ideal for small homes! Through this blog, we hope that you now have a better idea of how you can go about styling and maximising the space in your home!
Shop our wide range of furniture and home decor accessories on BEDANDBASICS today!
Don't forget to check out this blog: How to Declutter Your Home with Storage Furniture