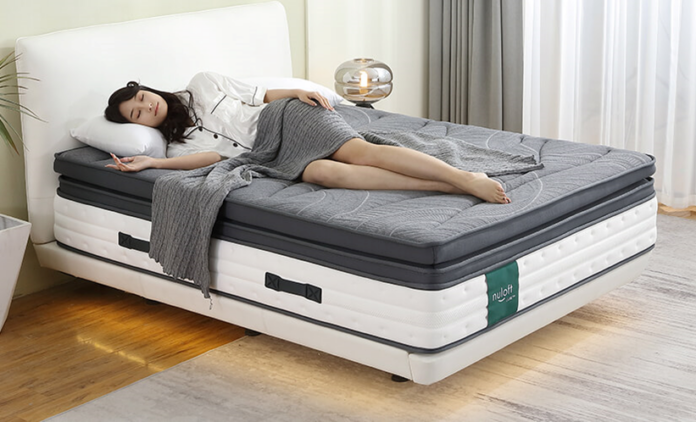 If there's one thing that Singaporeans need more of, it's sleep. In fact, only 1 in 4 people in the country get the recommended seven hours of sleep every night, making them one of the most sleep-deprived people globally. However, deeper and fuller sleep doesn't have to be a distant dream. If you're having trouble getting the rest you need, one possible solution would be to upgrade your mattress. Lucky for you, we just launched the Nuloft Luxe Pro Mattress.
Introducing Nuloft Luxe Pro Mattress, our premium mattress that is designed to give you the best rest you've ever experienced. This top-tier mattress not only offers enhanced targeted support, maximum cooling, and ultimate comfort, it also promotes better hygiene and wellbeing.
How does it do all of that, you ask? Well, it delivers unmatched sleeping experience thanks to its incredible features, which come with their own sleeping and health benefits. Read on to find out more!

1. Copper Memory Foam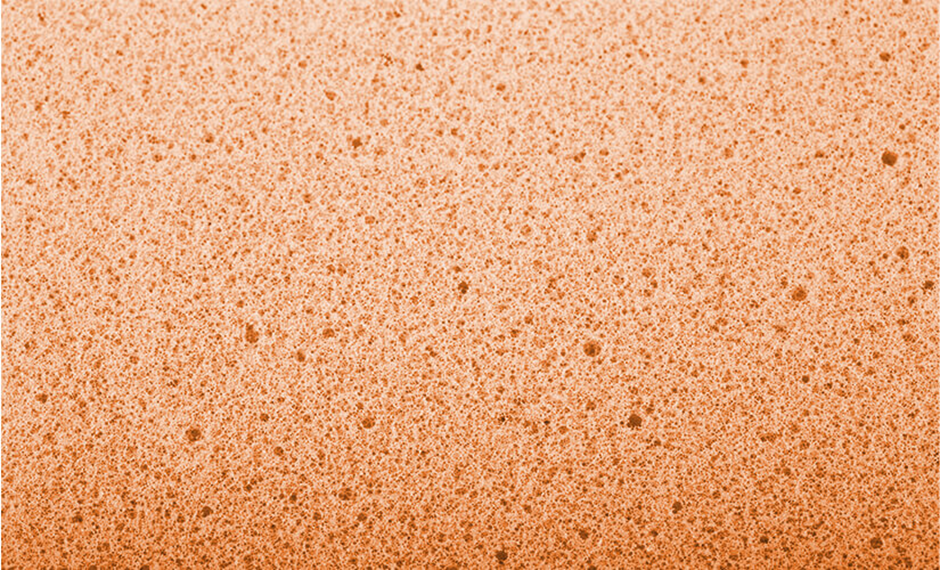 The mineral copper is believed by many to be anti-inflammatory. Some even claim it could promote better circulation and improve collagen-building. One thing for sure is that this magical element does a lot of wonders for your sleep.
The Nuloft Luxe Pro uses our unique Copper Memory Foam infused with Micro Copper Particles,which harness the element's natural thermal conductivity. The copper particles are capable of trapping heat from your body and whisking it away for a cool and comfortable night's rest. Now, you don't have to worry about sleeping hot anymore.
Other than that, due to copper's natural durability, the memory foam is further enhanced to give your body superior support while you recharge, something your spine will definitely appreciate! If you're prone to allergies, you'll be thrilled to know that you can sleep worry-free as the foam makes full use of copper's anti-microbial properties to stop the growth of bacteria and microbes on the mattress. Goodbye microorganisms, hello clean mattress!

2. Black Ice Latex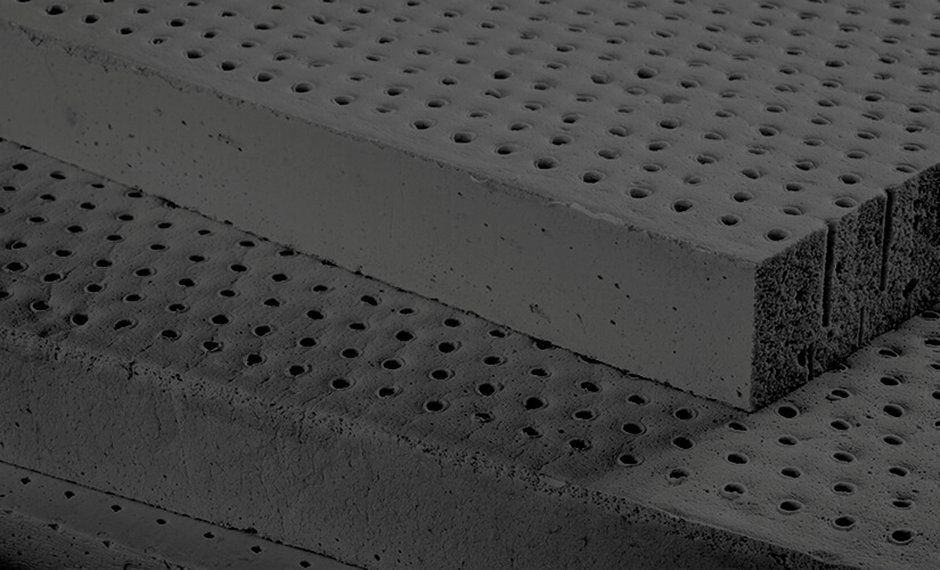 In Singapore's hot weather, sleeping sweat-free may seem impossible. This is where the Nuloft Luxe Pro's Black Ice Latex enriched with activated bamboo charcoal can help. The latex comes with perforated air vents that greatly enhance air circulation, lowering the temperature of your mattress so that you don't get the dreaded night sweats. It absorbs moisture too, ensuring you stay cool and dry throughout the night.
Moreover, the Black Ice Latex is designed to contour to your body's natural curves for the ultimate comfort and relief. This alleviates tensions in your body, particularly beneficial for those with muscle and joint pains. With the purifying properties of activated bamboo charcoal, the latex eliminates the growth of odour-causing bacteria and naturally neutralizes unwanted smells. Best believe that you'll stay fresh all night long!
3. SnoSilk Tencel
Another key factor to a sounder sleep is the kind of fabric your mattress is made of. To give the Nuloft Luxe Pro a soft and luxurious feel, we wrapped it in SnoSilk Tencel, our signature fabric made from the finest 100% natural Austrian Lenzing Tencel. It's sustainable, eco-friendly, and best of all, extremely breathable, making it the perfect bedding for a tropical climate!
With its naturally cooling properties, you can be sure to enjoy maximum comfort and uninterrupted sleep. In the long run, you might also be able to save some money as you don't have to use the air conditioning so much. Another great thing about our SnoSilk Tencel is that it's anti-static, capable of reducing static energy. This allows you to get better quality of sleep and wake up feeling more energized than ever. That's right, no bad vibes here!
4. 7 Pro-Zone Support & Micro Precision Springs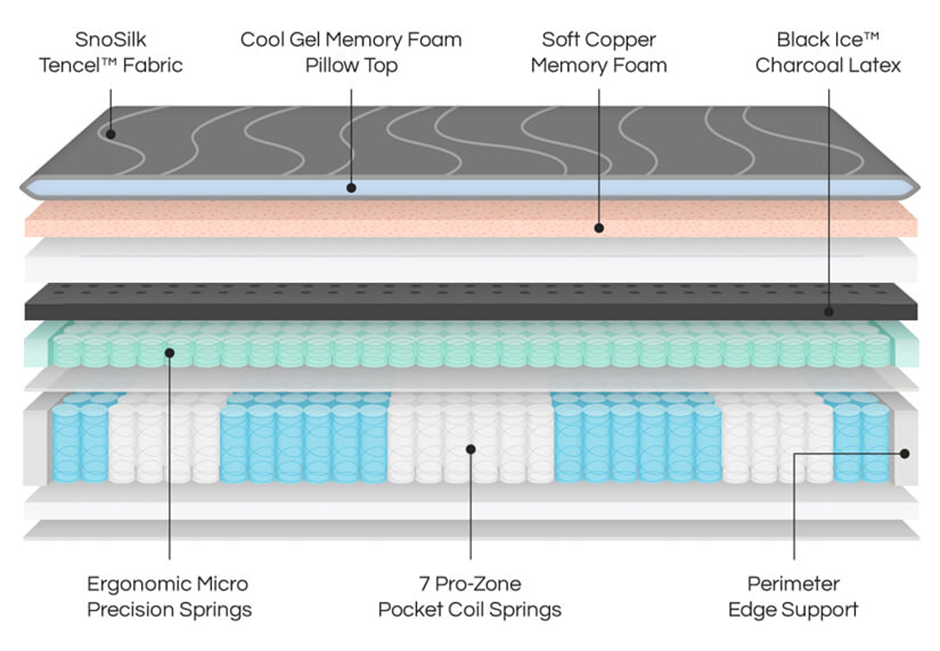 When laying down on a mattress, it's crucial that your body gets the support it needs. That's why we equipped the Nuloft Luxe Pro with 7 Pro-Zone Support system which comes with 7 zones of various firmness. These zones with different firmness provide adequate support for your head, shoulders, back, hips as well as joints. This immensely aids in spine alignment while also reducing pressure points.
To complement the support system, we've incorporated Micro Precision Springs that adapt to your body's movement. If you toss or turn throughout the night, fret not – the springs will align and harmonize with your body to ensure you stay asleep. On top of that, the Micro Precision Springs can isolate movement and prevent motion transfer. This way, you or your partner won't accidentally wake each other up if either of you need to use the toilet or get up for a quick sip!

In a nutshell,
Quality and deep rest is just a sleep away when you have the right mattress. Nuloft Luxe Pro mattress with its remarkable features can greatly benefit your body with its cooling properties, ultimate comfort, targeted support, and wellness perks.
Still not convinced? Don't worry, we offer a 100-night risk-free trial so that you can try (and fall in love with) the mattress yourself. Delivery is on us, too! To shop for our Nuloft Luxe Pro mattress, click here.