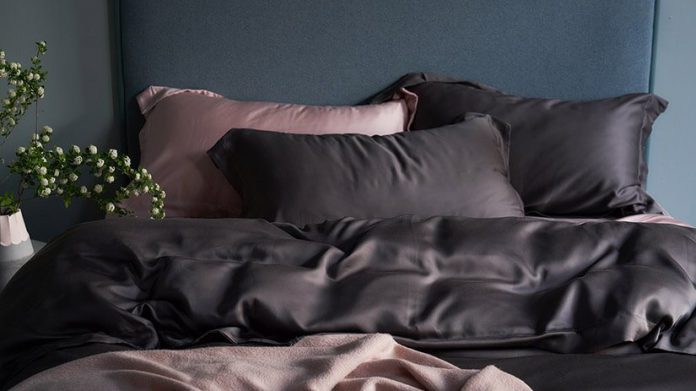 We spend about a third of our lives sleeping. Ever since the pandemic started, most of us spend more time in our bedroom than outside. When you spend that much time in the same space, you would want to make it as comfortable and snug as possible – hence the importance of purchasing the perfect bed sheet.
Simply owning the best mattress or bedframe is not enough to create a comfortable and cozy bed. The best mattress won't guarantee you calming and healing sleep, if your sheets are of poor quality.
Do not worry, we're here to help – follow these simple tips and tricks to choose the perfect bed sheet.
Colors, Shades & Tones
Unbelievably, the color of your bed sheet has a significant impact on your sleep & activity in your room. Small tiny details often go unnoticed – however, choosing the wrong color might trigger unpleasant emotions like fatigue and exhaustion.
Pick a color that makes you feel relaxed and cozy after a long day. For instance, white exudes soothe & calm. White sheets are often associated with feelings of relaxation. Have you ever wondered – why do hotel rooms use white bed sheets? White sheets assure guests that the bed is clean and fresh. Therefore, picking the right colors and shades can not only elevate your room's appearance but also make you feel relaxed and comfortable. Remember, white sheets maybe simple, but never boring!
However, if your room has a minimalistic design, painted in muted tones, pick a bed sheet with contrasting hues to add a pop of color.
Bed sheets with contrasting colors are perfect for rooms that are in dire need of more life. For instance, a combination of blush pink and navy blue. These colors add depth and personality to your room.
Fabric
If you are looking for maximum comfort, good quality fabric is a must. Due to Singapore's humid weather, many of us sweat in our sleep. If you do too, a bed sheet fabric that is breathable and cooling such as Tencel, is suitable.
As compared to regular Cotton, Tencel has better breathability, making it smoother and cooler – perfect for our humid weather here in sunny Singapore. The fabric helps regulate temperature – keeping you cool and dry in bed, allowing you to have a good night's sleep. You no longer need to worry about waking up cranky and sweaty!
If you're someone who prefers silky smooth fabrics but cannot stand the heat, cost and maintenance associated with silk, cotton sateen bed sheets are the right choice for you.
So, what's the difference between regular cotton and cotton sateen? The term 'Sateen' defines the type of weave in fabric. As compared to regular cotton, cotton sateen has a softer and lustrous feel. It exudes sheen similar to silk satin except it is much more durable, breathable and washable.
Sensitive Skin
Are you someone who has sensitive skin? As you sleep, your body emits heat which activates your sweat glands. Harsh or scratchy fabrics might irritate your skin. Your sheets can even cause bacterial infections such as eczema and psoriasis!
Fortunately, by using hypoallergenic and antibacterial bed sheets, you can reduce the chances of such infections occurring. You can opt between cotton sateen or Tencel as both of these bed sheets are great for sensitive skin due to their hypoallergenic quality. They are less likely to attract dust mites and slow down the growth of bacteria. I know, amazing right?
A Sustainable Option
Aside from the silky and soft finish, Tencel is also eco-friendly. For starters, Tencel requires a lot less energy and water to produce as compared to conventional cotton. As it is made from the pulp of eucalyptus wood, Tencel is also biodegradable. Not only that, but the material also requires less dye than cotton.
Even though a Tencel bed sheet is pricier than an ordinary bed sheet, we believe that the quality makes up for the price difference. So, if you're someone who is looking for an eco-friendly yet luxurious bed sheet, Tencel is the way to go. Kill two birds with one stone!
Conclusion
We hope with these tips and tricks, you can now find your perfect bed sheet and sleep like a baby. Shop these bed sheets and many more products at our online store.